2021 In Review
2021 has been an intense year for us. We set up the otupko tech academy (the organisation we will use to teach in Nigeria), recruited a teacher through it, and began teaching coding in Nigeria. Initially we started off with week-long courses and then expanded into a full 10 week bootcamp.
We've had an amazing time doing this and would like to give a big shout out to everyone that has helped out or donated. We couldn't do this without you!
The Trustees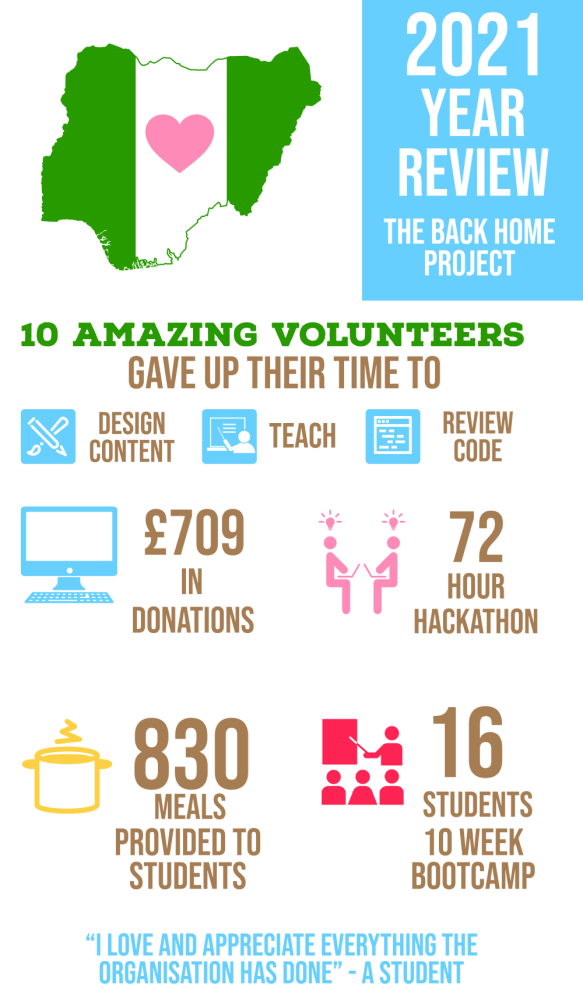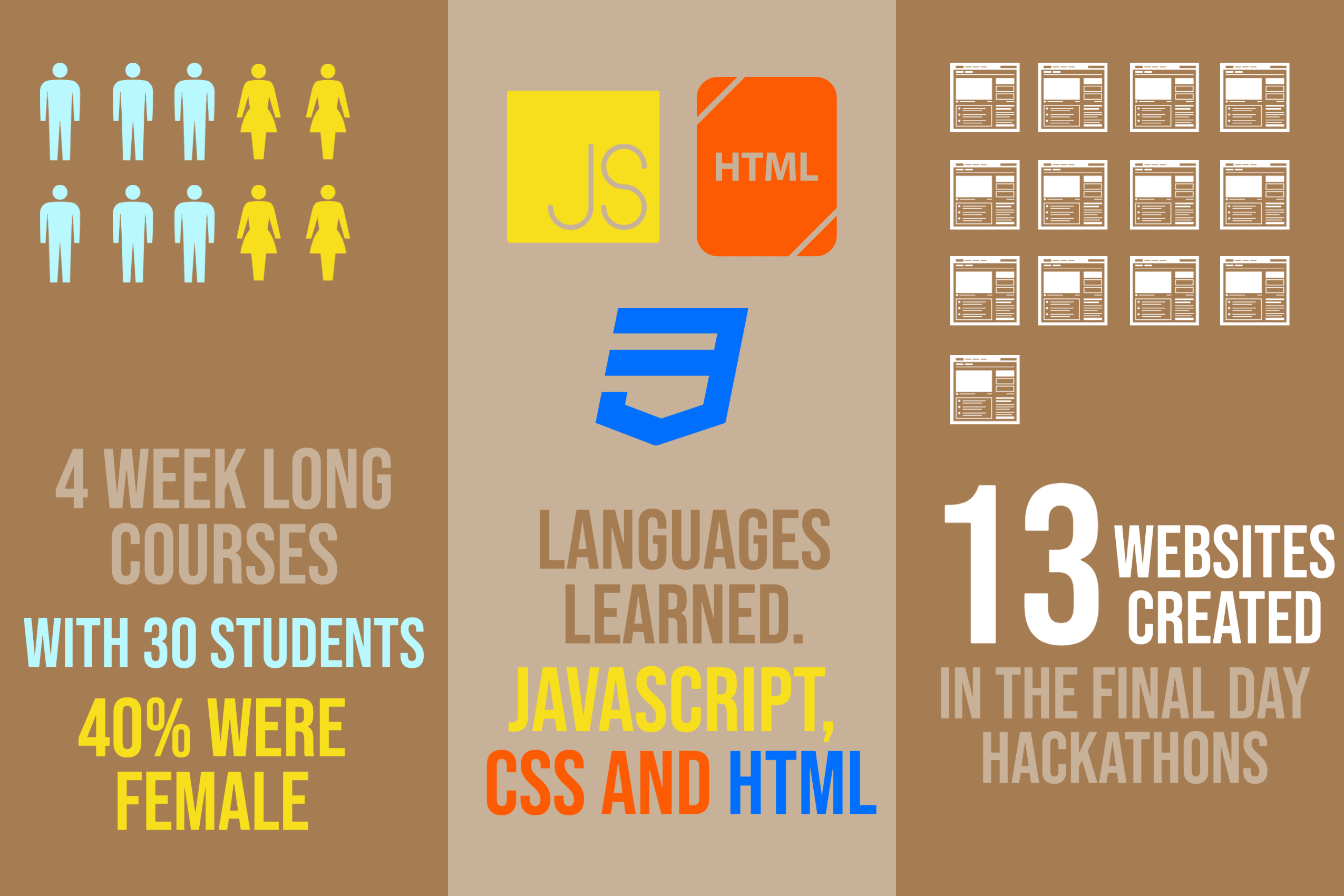 Our Beta
July and August was a whirlwind of activity for us (and our students) as we ran 4 intensive coding courses to test our strategy in Nigeria. Our 'beta' in tech terms.
We taught 30 students how to build websites, and even had a group coding on their phones!
I'll leave you with one closing quote: "It's a dream fulfilled for me to know how to create a website". We are going to carry on fulfilling dreams!
We've also just finished our 10 week bootcamp with an amazing hackathon. Find out more here and how you can support us.