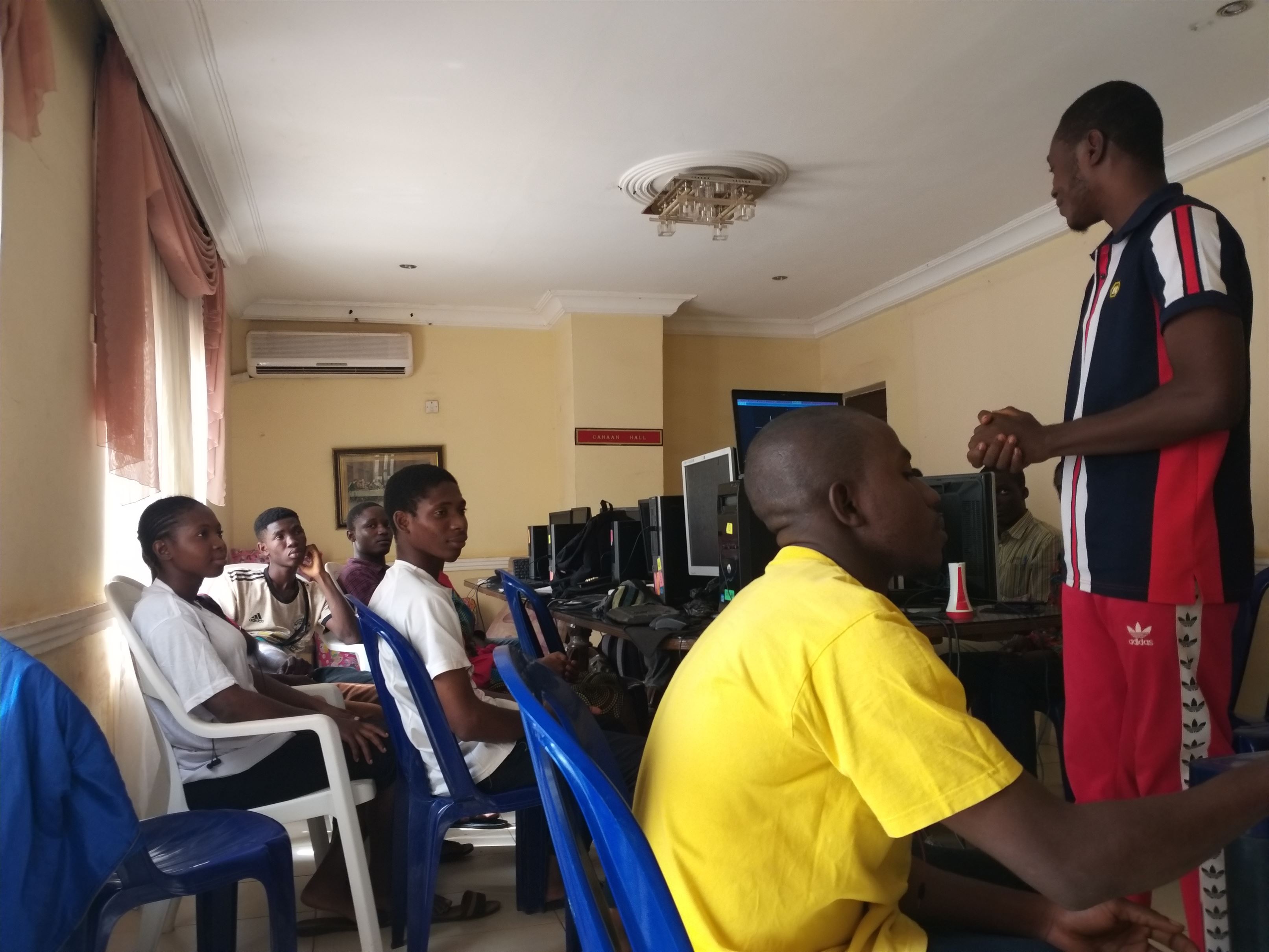 The 10 week bootcamp ended with a bang. Or more precisely an intense 3 day hackathon.
It began on Wednesday morning with pitches of some problems in their local community. The students then self formed into 2 teams of roughly 8 students, picked a challenge each and got coding. The task was to come up with an idea to solve the problem, create a prototype then present and demo their prototype in front of a panel of judges.
It was an intense race against time to get the presentations and code ready for the cut off at 12pm on Friday. Both teams even requested to work through the night (and pulled an all-nighter session)!
There was a palatable air of nerves and excitement as the students took to the stage to present their work. Each student took part in the presentation giving them an opportunity to practise an important skillset. The work produced was of a very high quality and a testament to all the hard work the students have put in over the 10 week course.
The day ended with an award ceremony, with a prize for the winning team and certificates for all the students. One student was so overjoyed at his team winning he showed off his nigerian dance skills as he danced for joy.
The Back Home Project was a proud supporter of the hackathon and a big shout out goes to our UK based volunteers who helped out with coding and presentation skills workshops.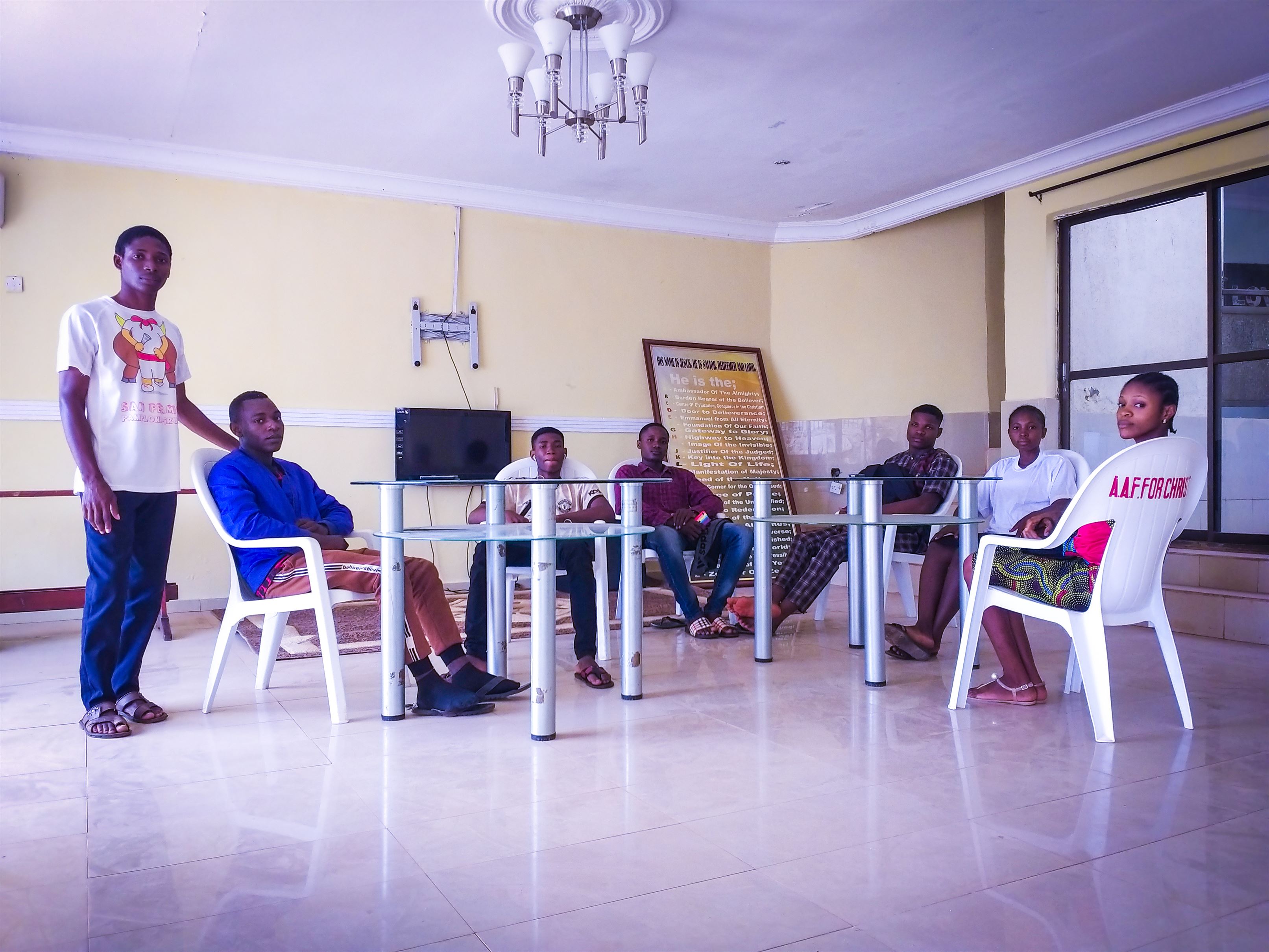 Team 2 doing a cover shoot for their album!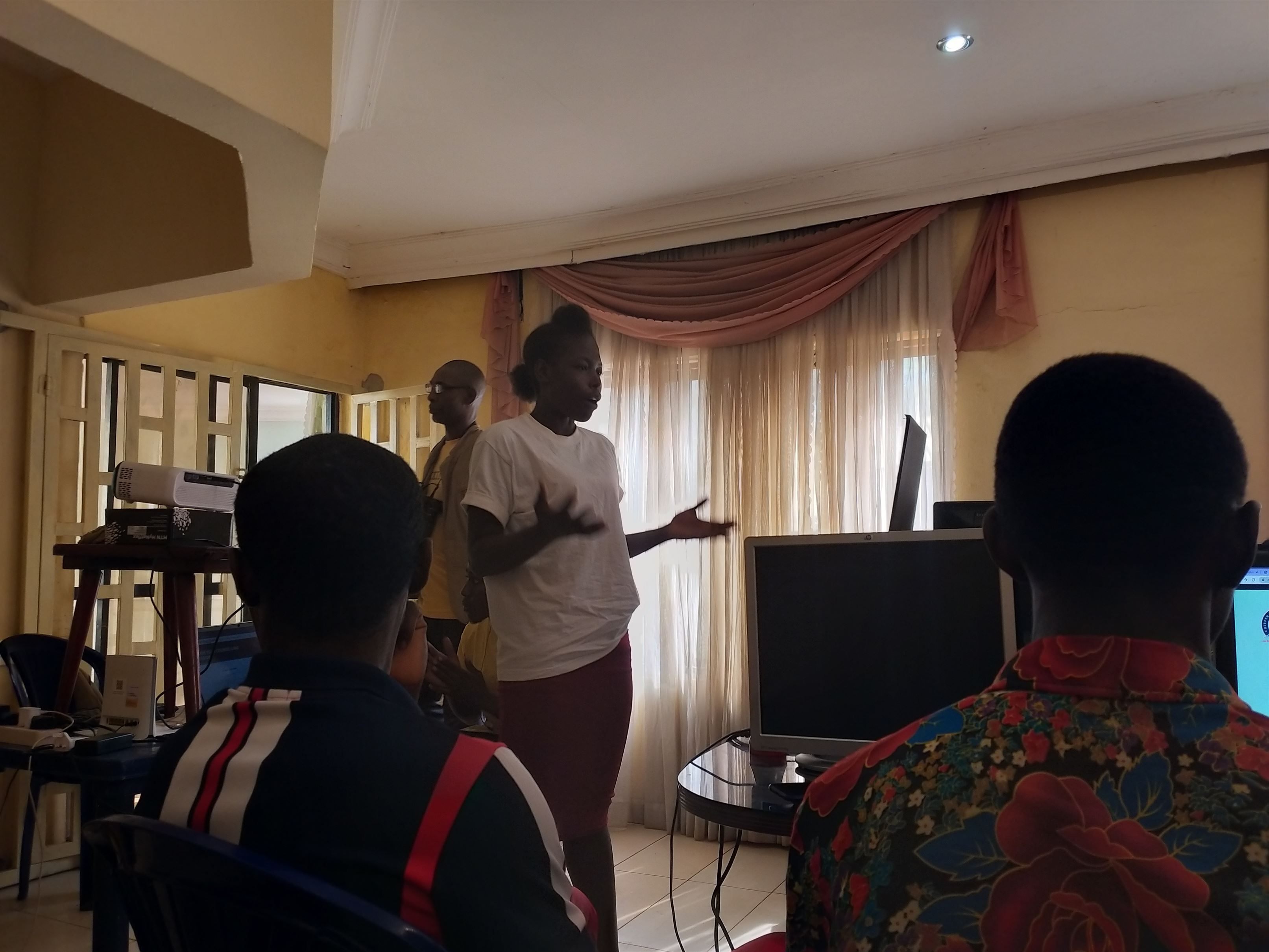 Students presenting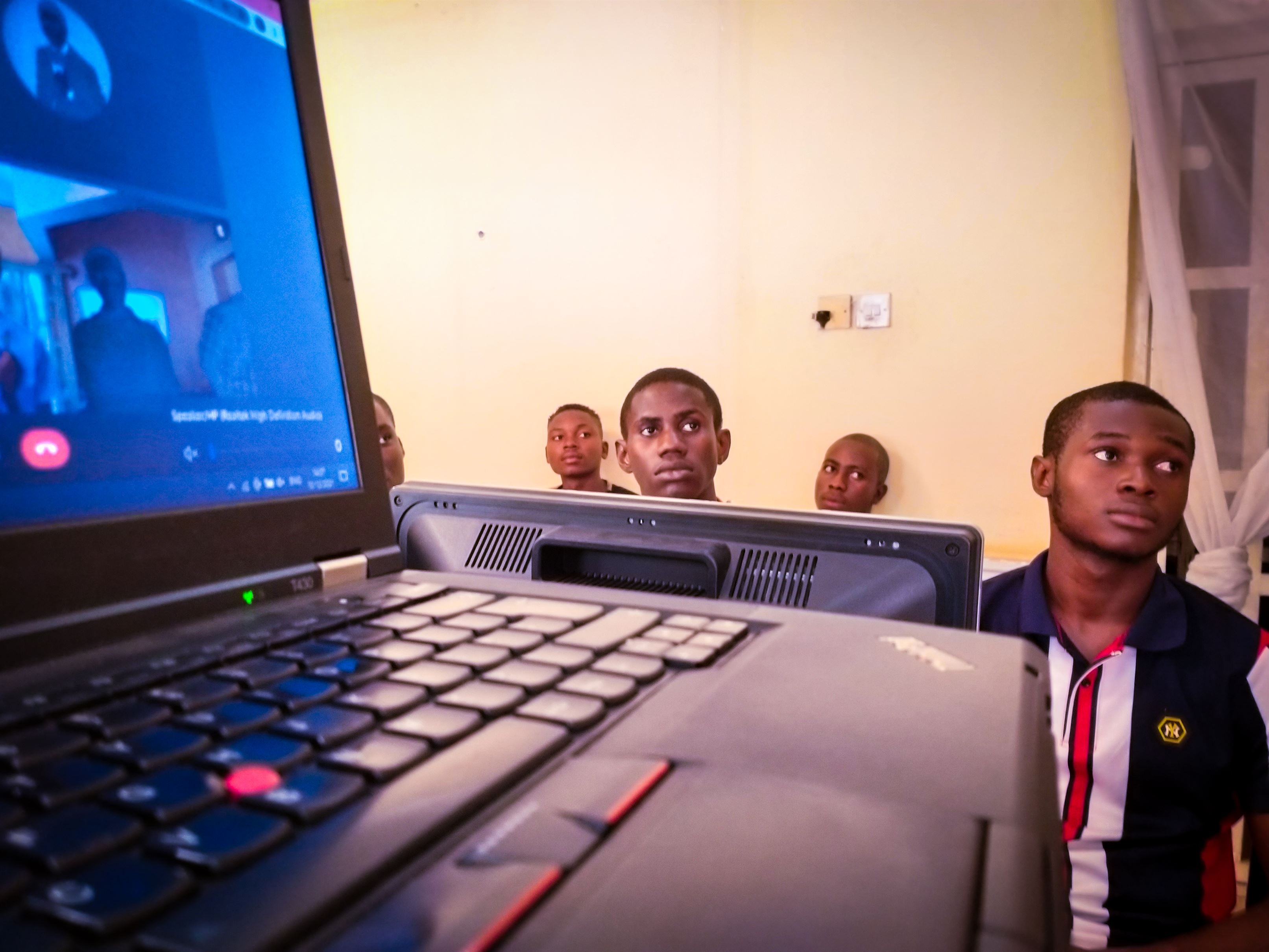 The audience included our UK volunteers who joined remotely to judge the presentations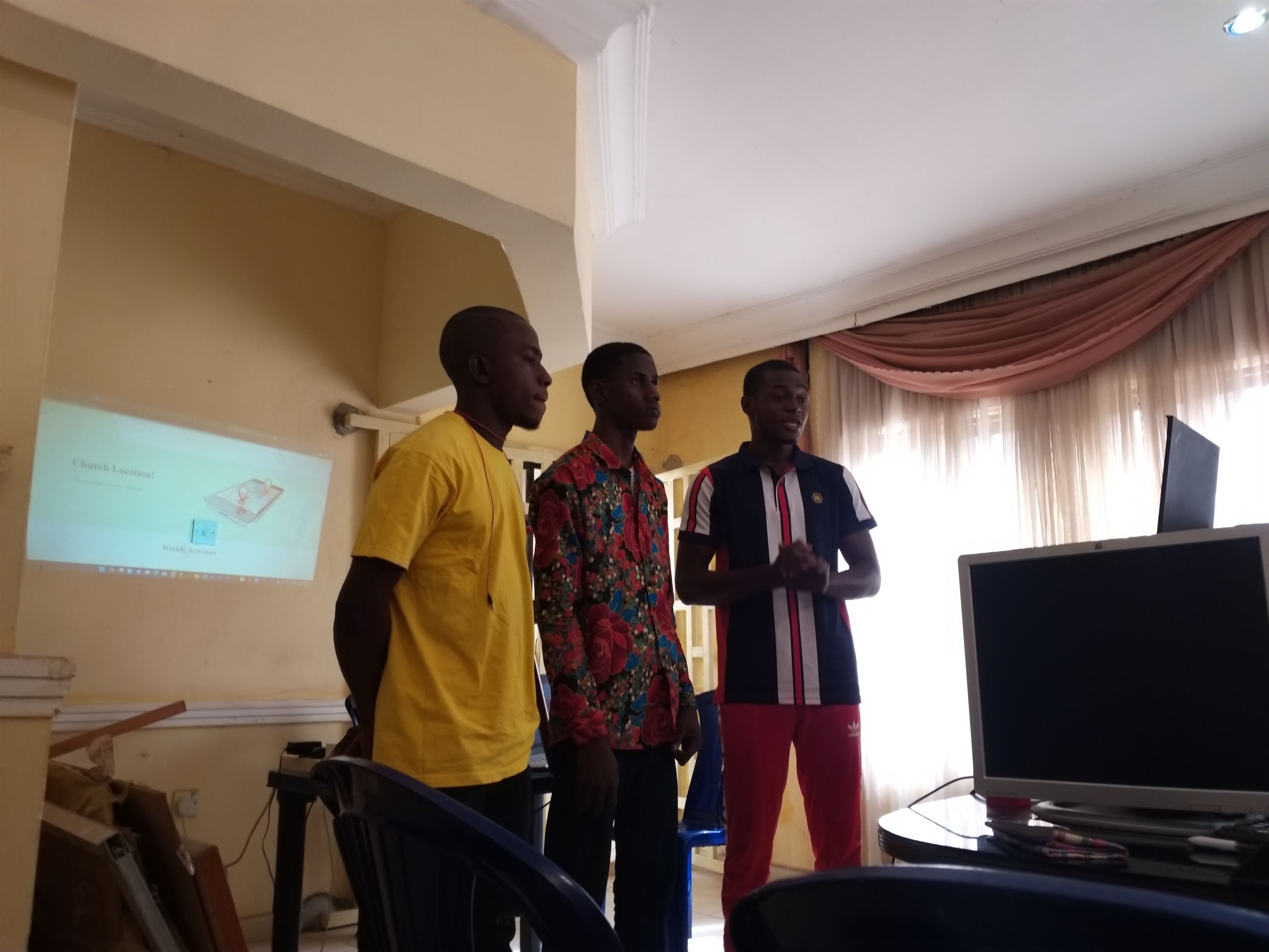 Q&A Session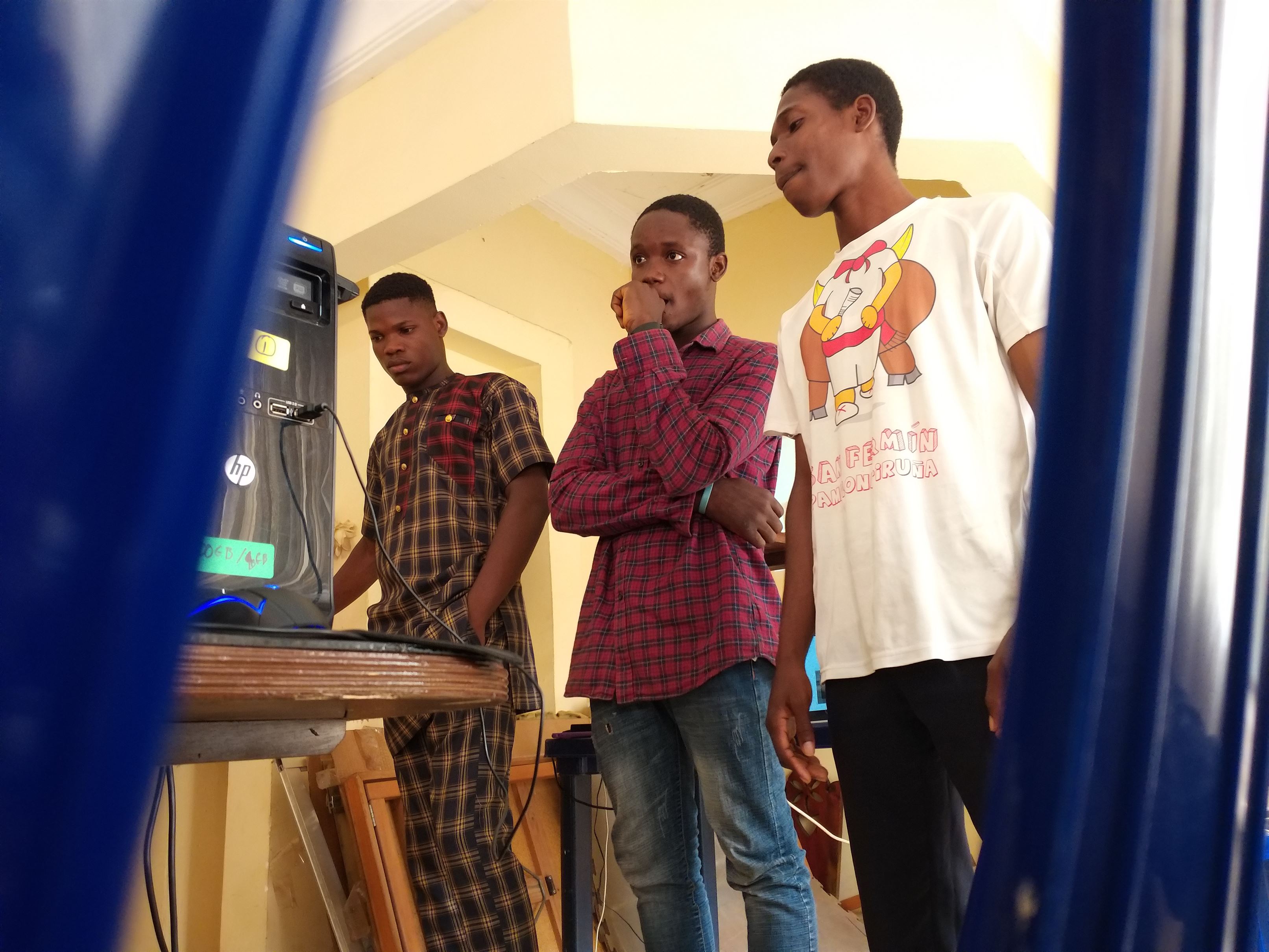 Underpressure in the Q&A Session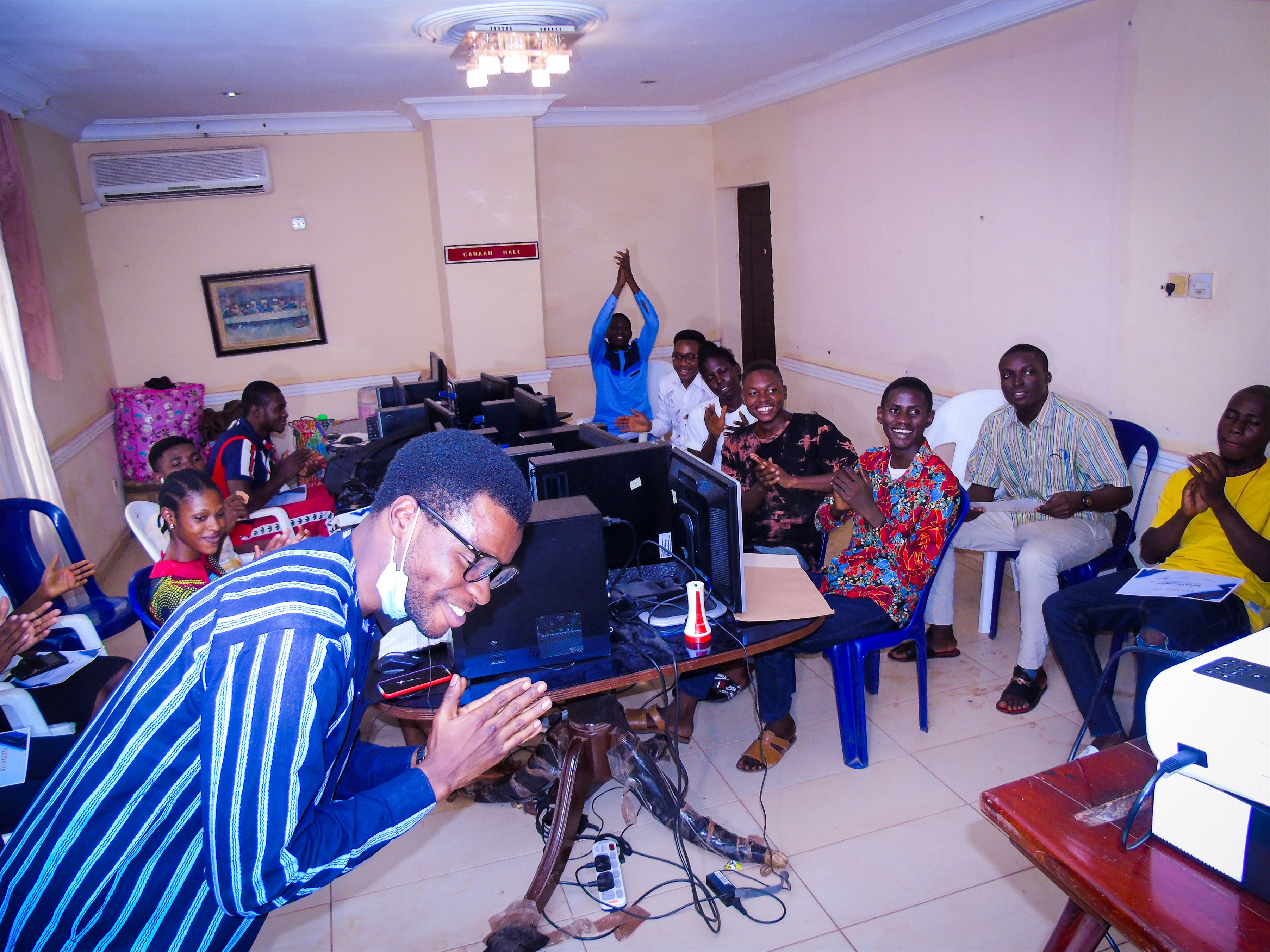 Rejoicing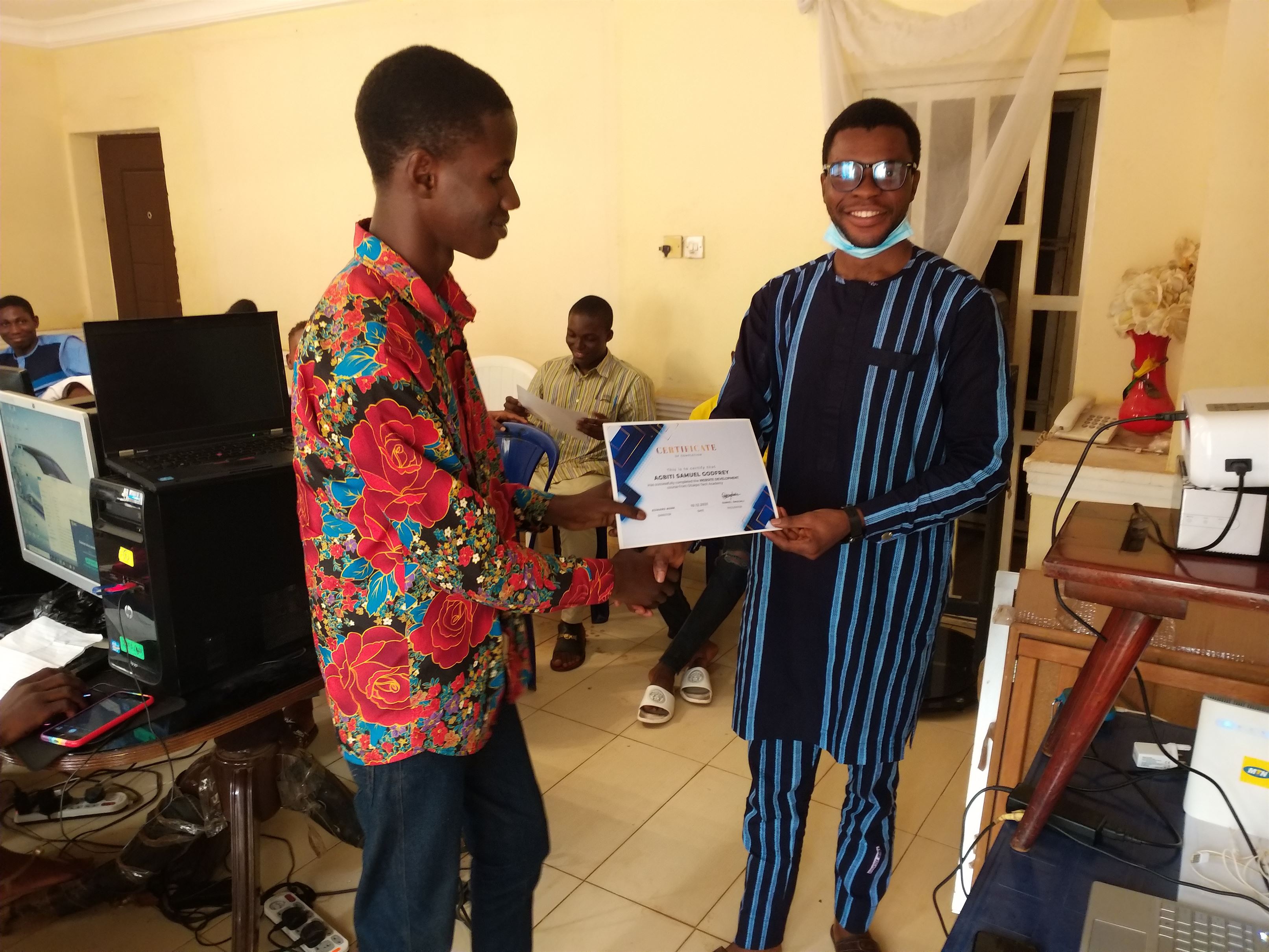 Students awarded certificates by Daniel, the teacher from the Otukpo Tech Academy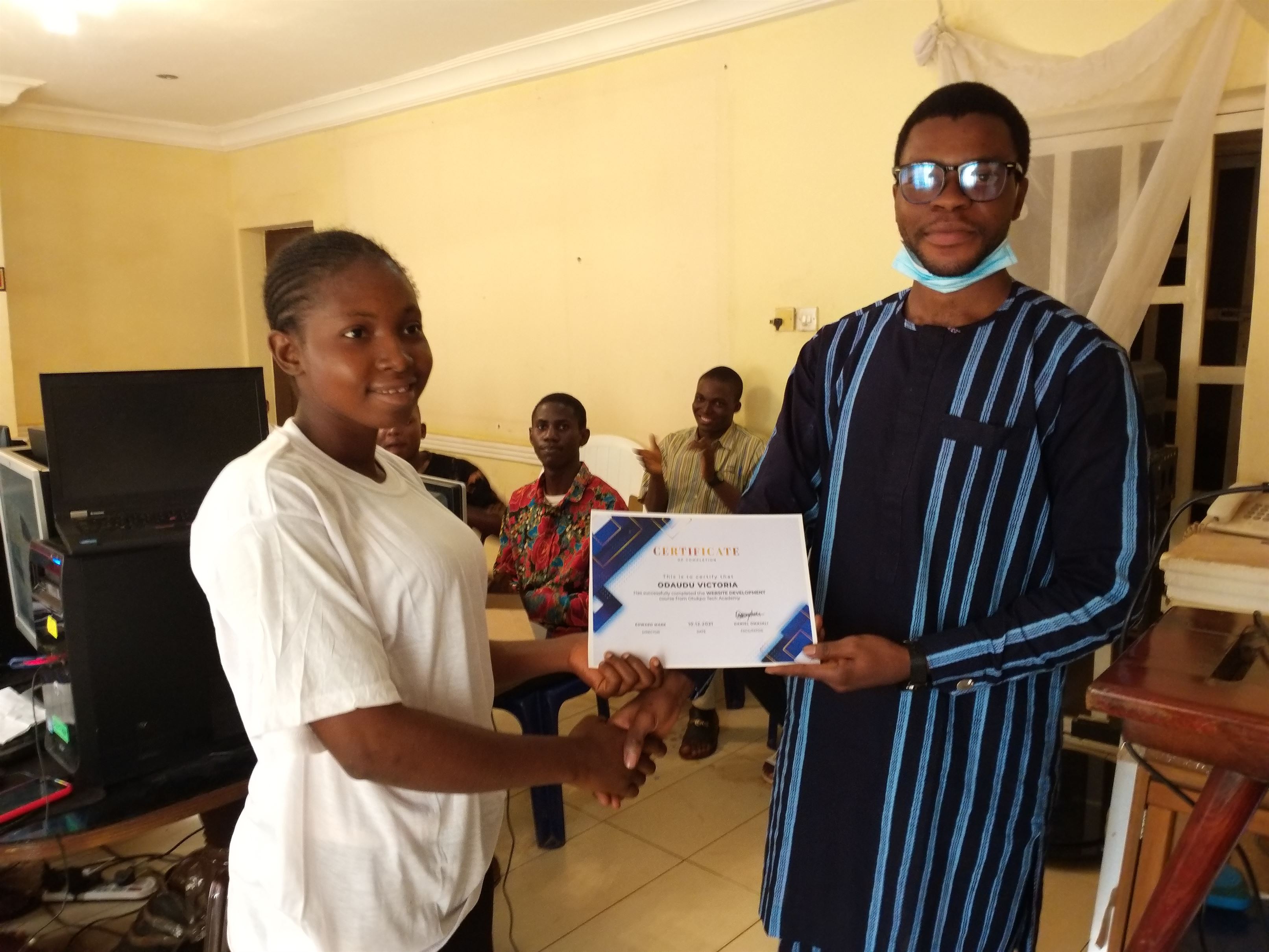 Students awarded certificates by Daniel, the teacher from the Otukpo Tech Academy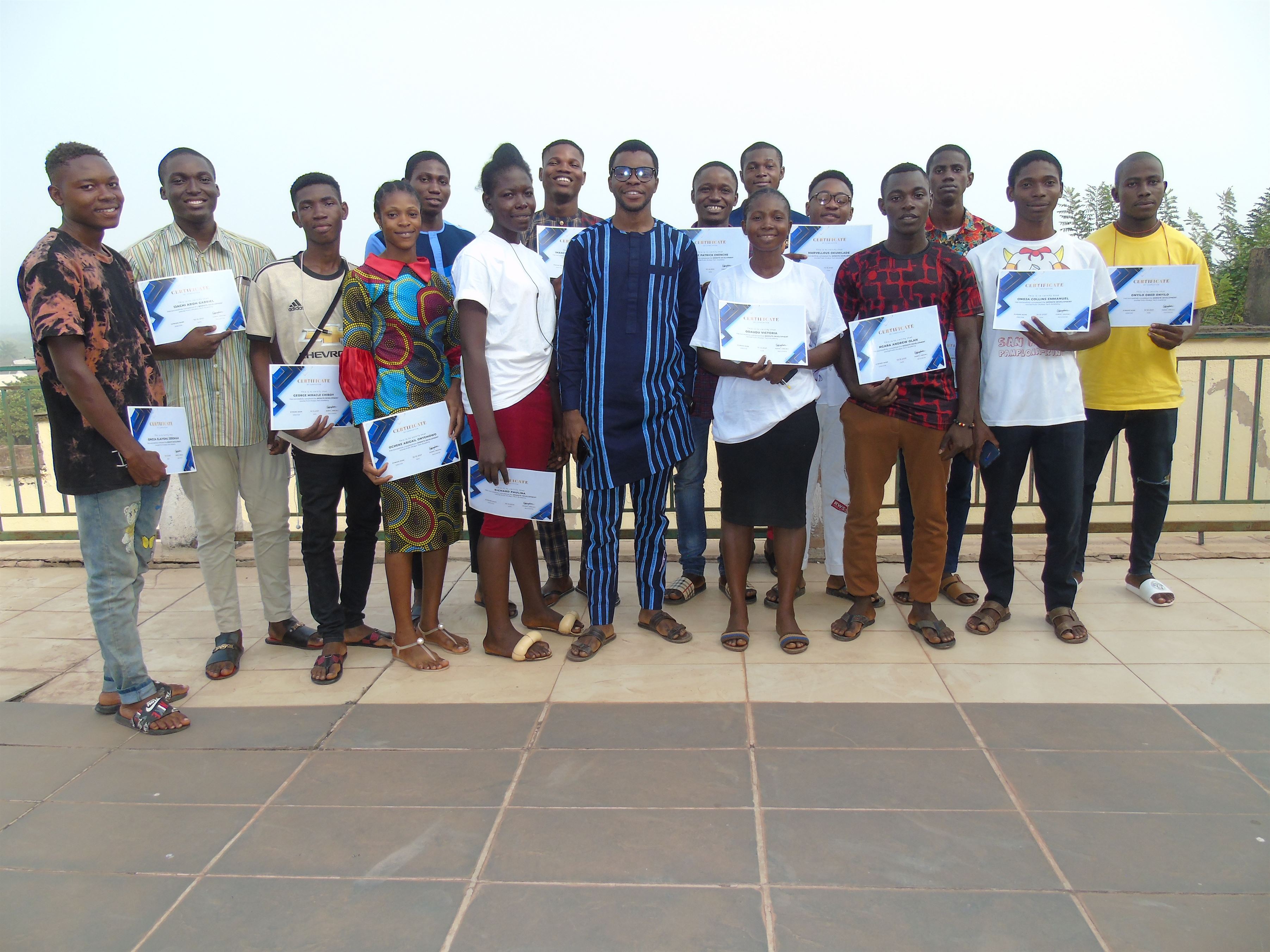 Students with certificates