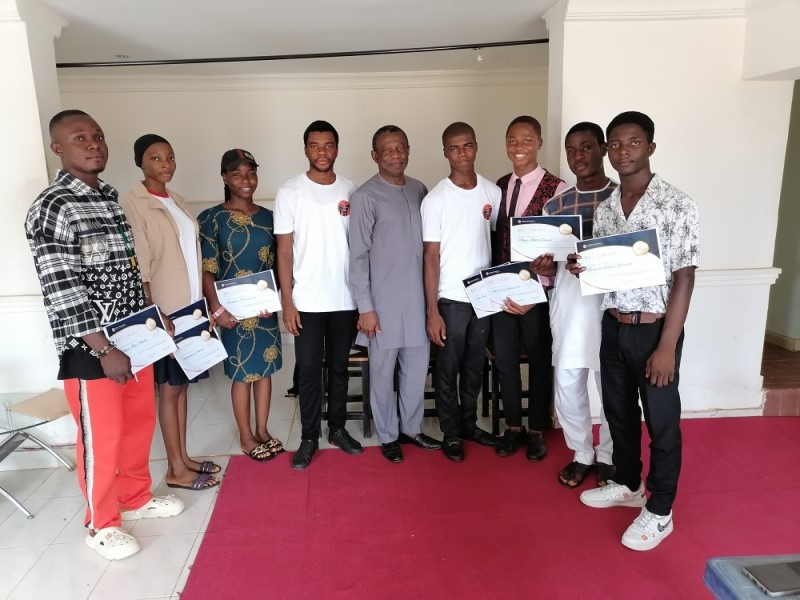 The Graduating students
Our latest batch of students graduated today. It was a truly uplifting event celebrating their achievements: The energy, enthusiasm and gratitude of the students is hard to to put into words.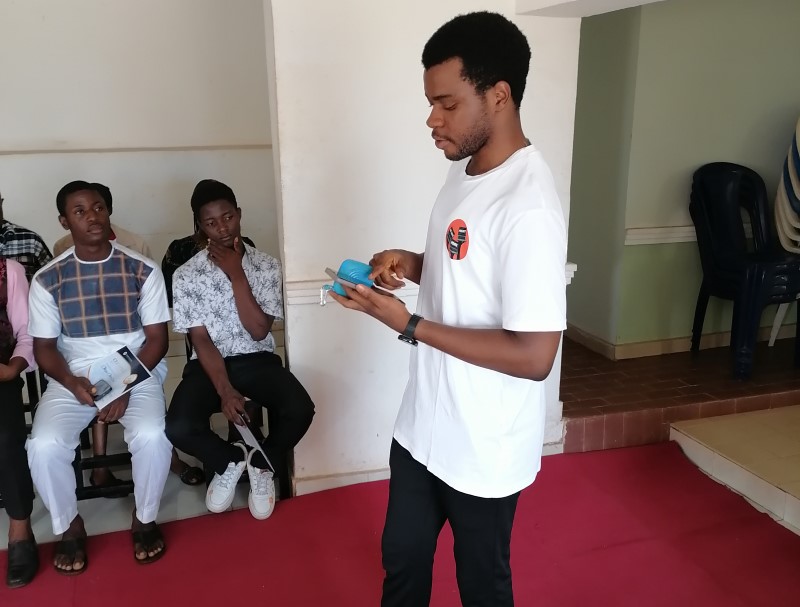 Daniel annoucing the winner of the best student award
Our students got to share their experiences of the course. Some of the quotes from them included
"I'm very grateful for opportunity to be part of this free program"
"I'm happy to have learnt something profitable to do to help society world and self"
"People think that there nothing is nothing good in Otukpo, you have to leave to develop yourself. But this course proves them wrong. Grateful for opportunity." Also underwent appendix operation during course but still completed course!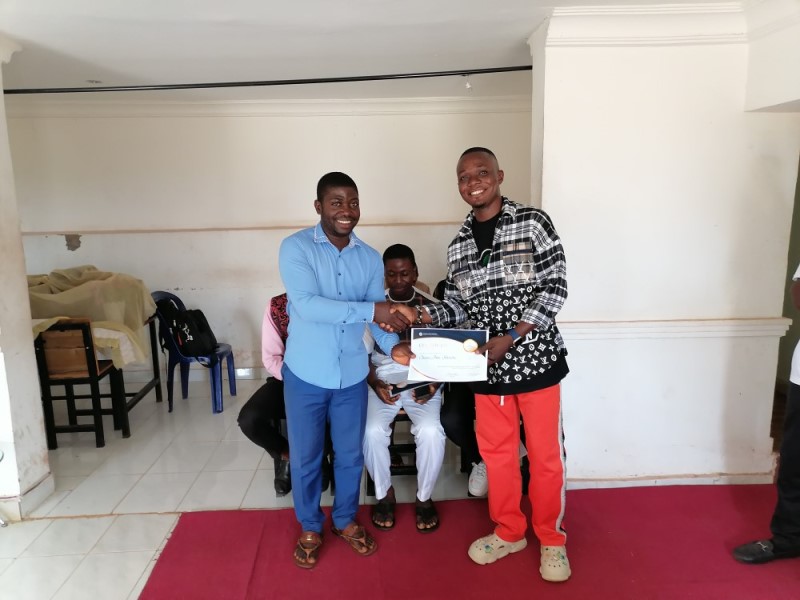 One of the students getting his award presented by his brother
We invited along friends and family to celebrate this special occasion with them, and enjoy the catering we put on them (because a party isn't a party in Nigeria without good food!). One of the stories was from a brother of a student: "I was skeptical. I told her she was wasting her time. A program like that in this Otukpo? I know the challenges, I've seen courses that don't have computers. etc. But I'm glad she preserved and did this. I'm Impressed with the school and what she's done."
Our thanks go out to Daniel and Michael from Otukpo Tech Academy for teaching the course, the local pastor for mustering the community to support us, and the hotel owner who has kindly let us use the venue for free. And all our volunteers and trustees who have given up their time to make this a reality 🙂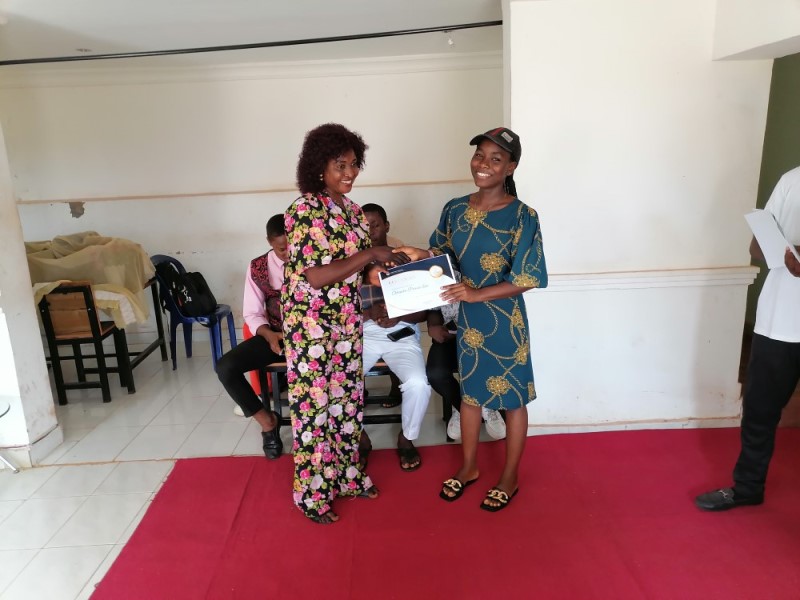 Student awarded Certificate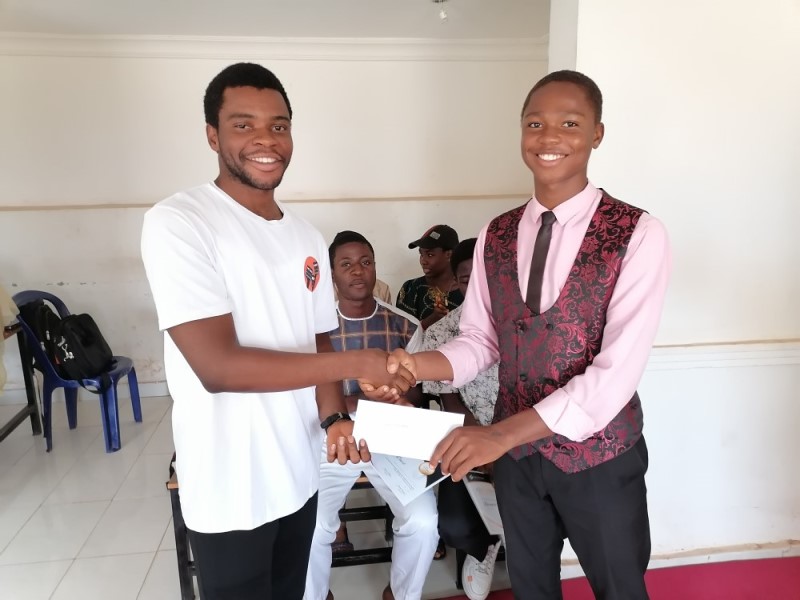 Student awarded Certificate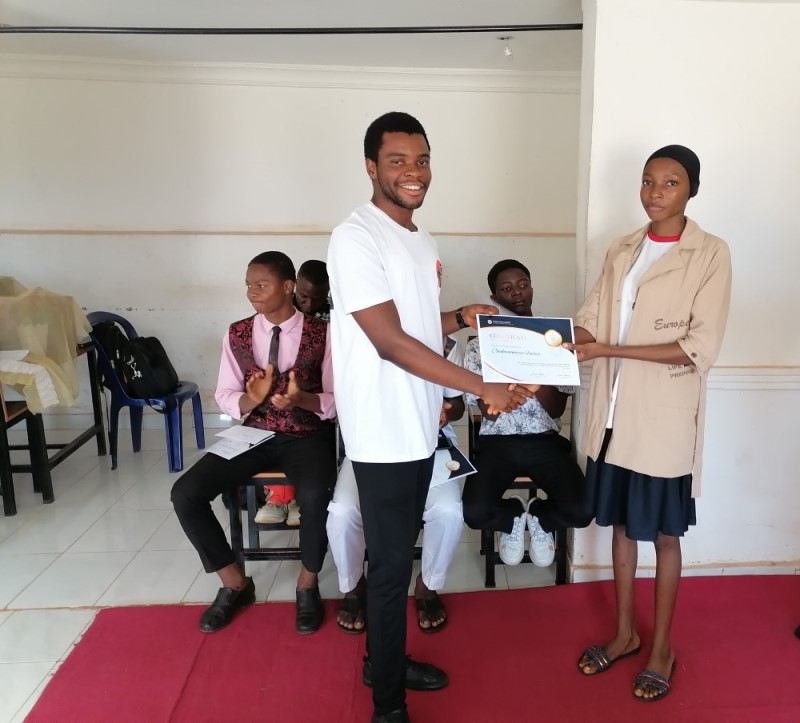 Student awarded Certificate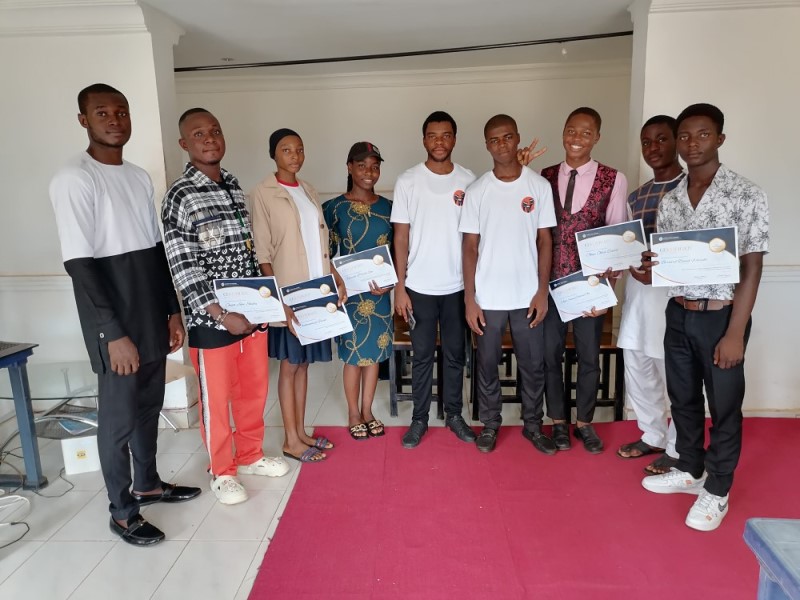 The Graduating students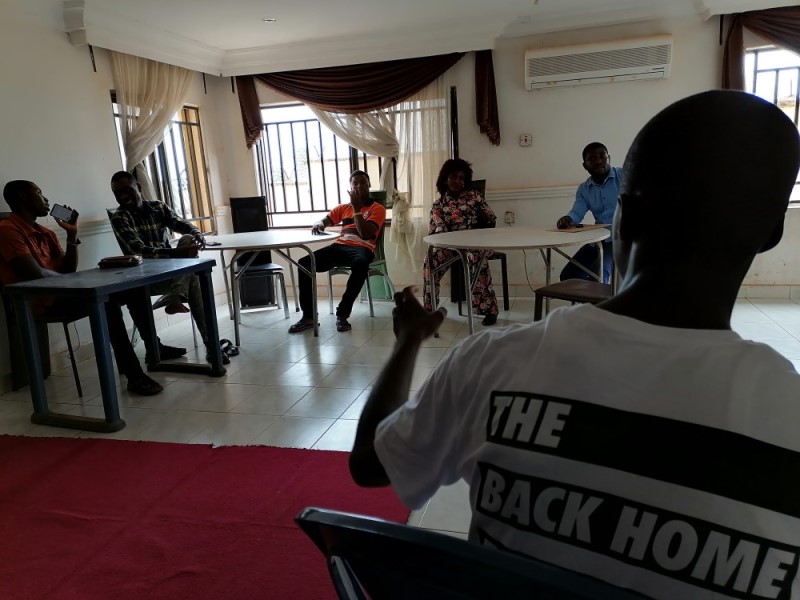 Micheal, an instructor, talks to family and friends of the graduating students