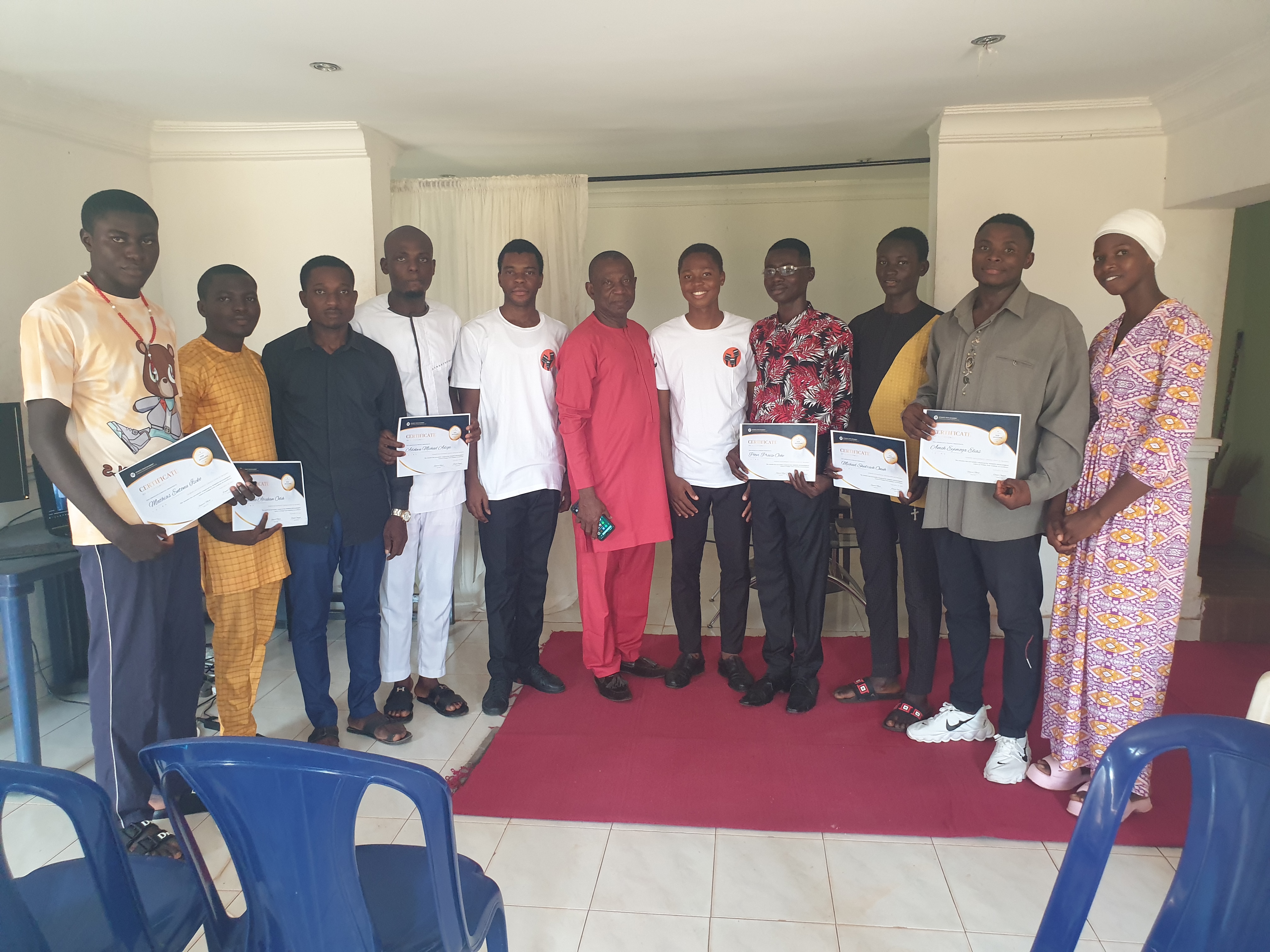 The Graduating students
It's officially the end of Summer (in the UK) and our 2nd batch of students this year graduated today. It was a truly uplifting event celebrating their achievements: The energy, enthusiasm and gratitude of the students is hard to to put into words.
The Ceremony was led by Lt. Col Edward Mark (rtd.) and the local pastor who gave speeches about the importance of the skills the students have learnt in a tech driven world. The students also had a chance to share their experiences on the course.
We invited along friends and family to celebrate this special occasion with them, and enjoy the catering we put on them (because a party isn't a party in Nigeria without good food!).
Our thanks go out to:
Daniel, Michael and Samuel from the Otukpo Tech Academy for teaching the course. Micheal and Samuel are ex-students of the course so it's amazing to see them passing on their skills now to a new batch.
The local pastor for mustering the community to support us
The local hotel owner who has kindly let us use their venue for free
Our volunteers Chris & Emmanuel who gave up over 20 hours to support our students hackathons and group projects! 🙂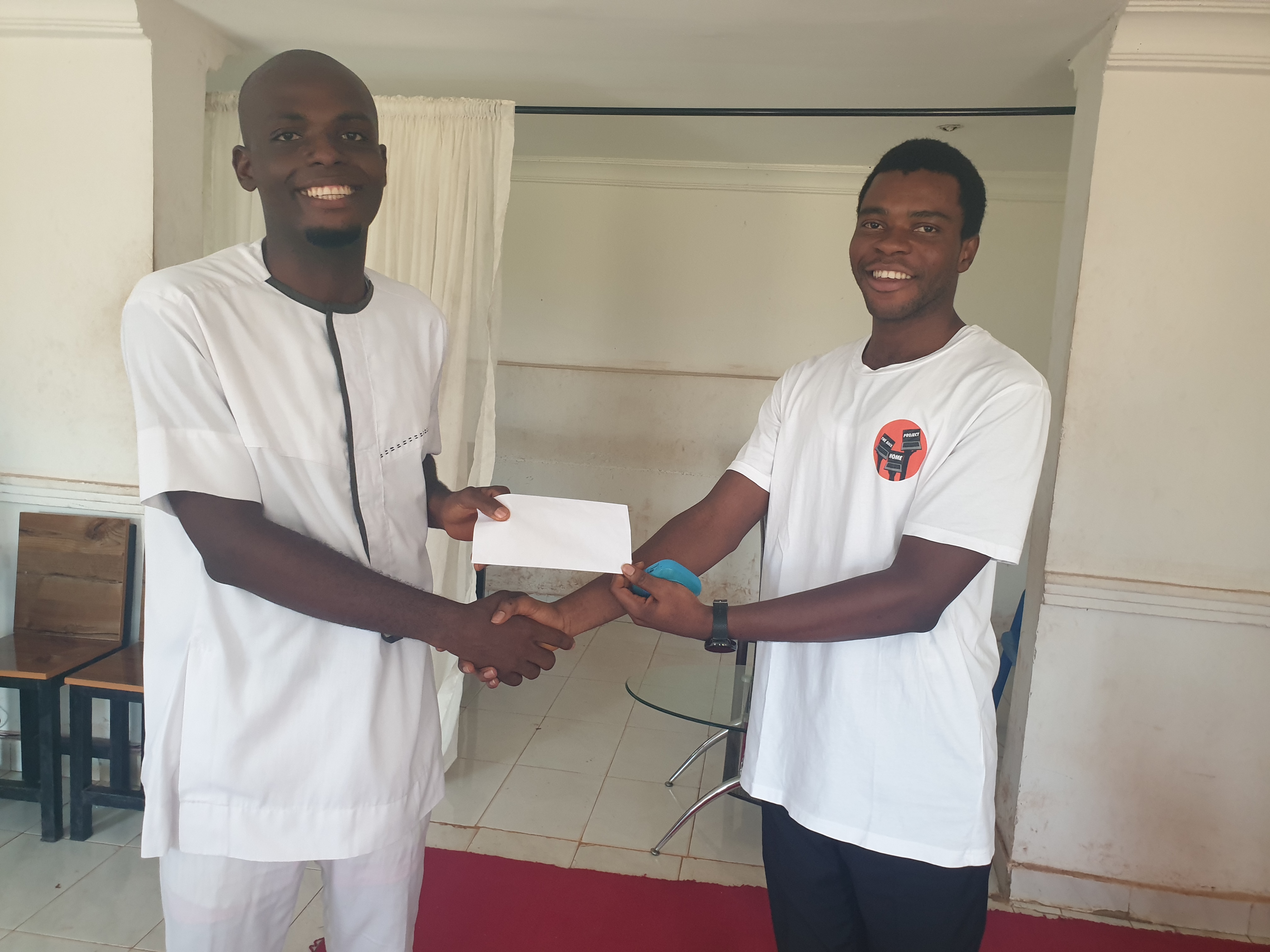 Daniel (the Otukpo Tech Academy Director) annoucing the winner of the best student award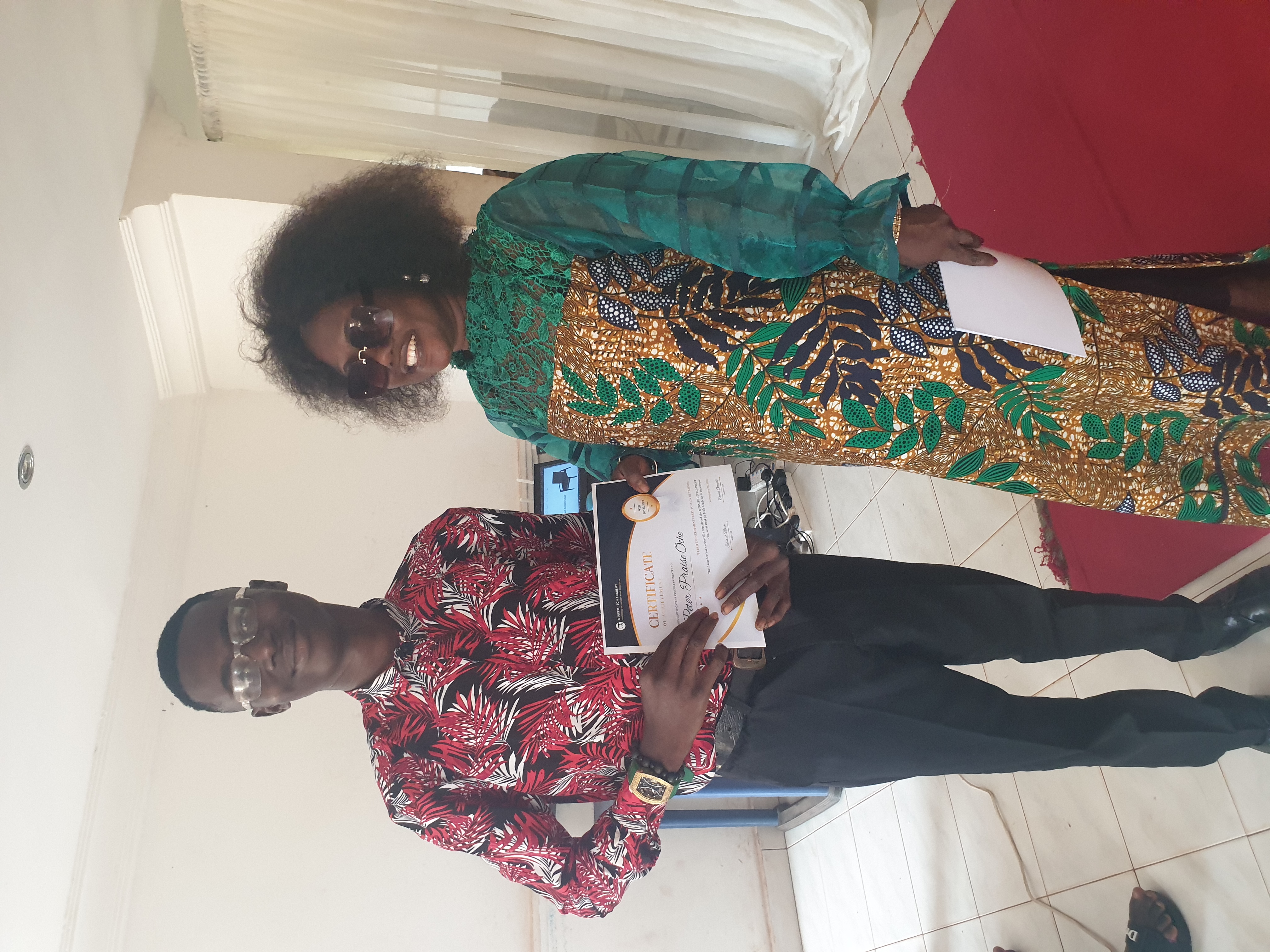 Student awarded Certificate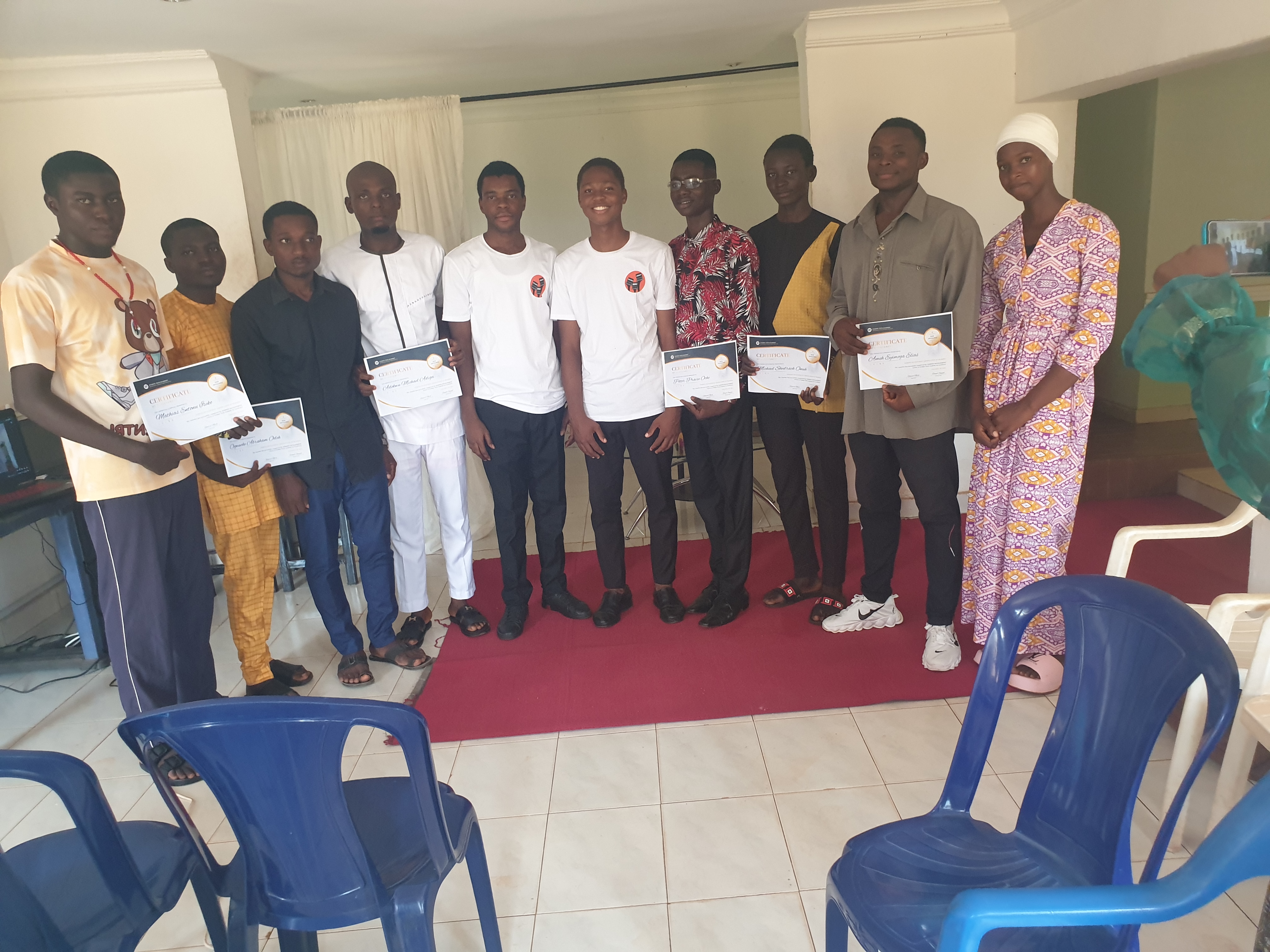 The Graduating students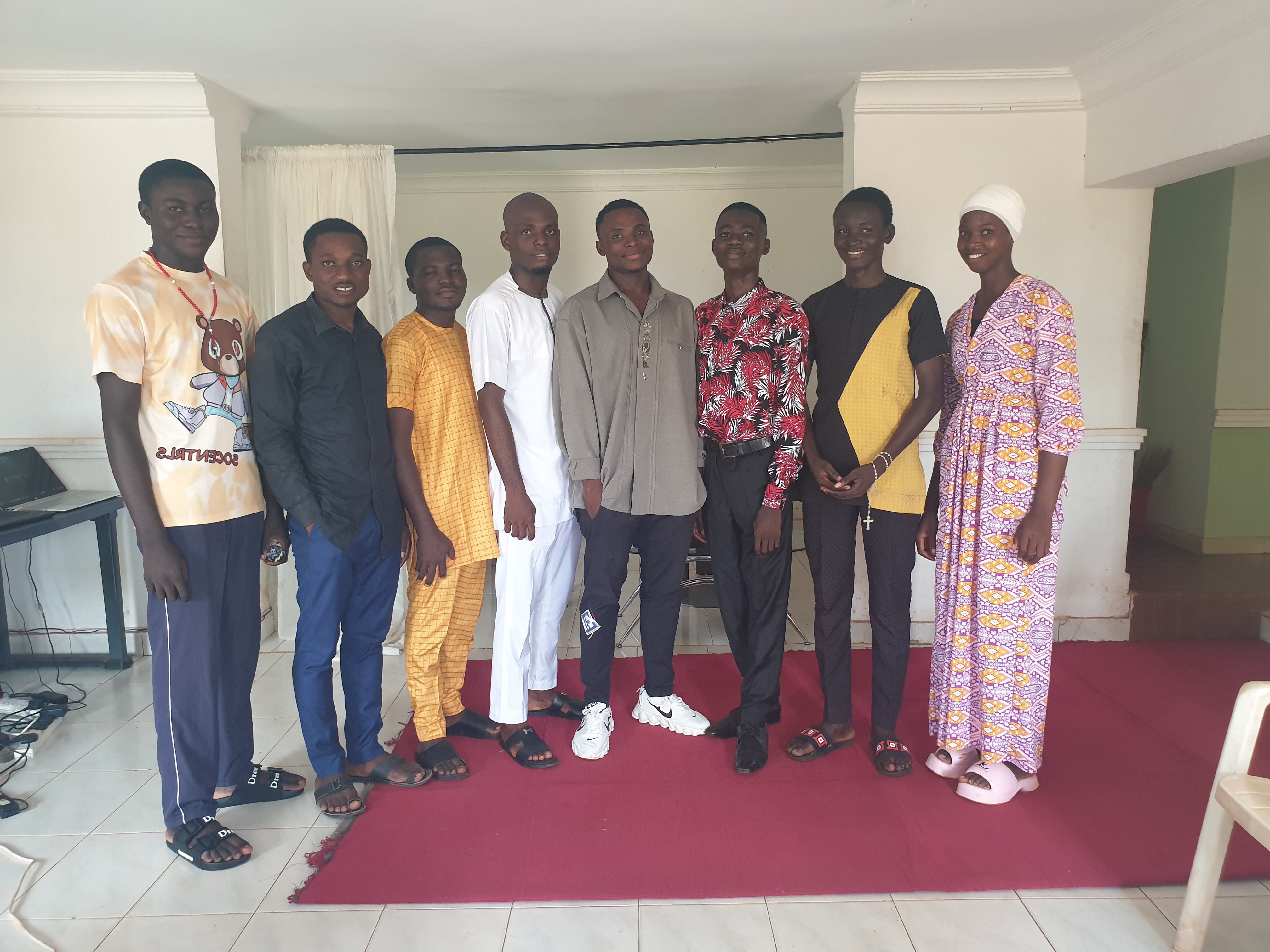 Student awarded Certificate