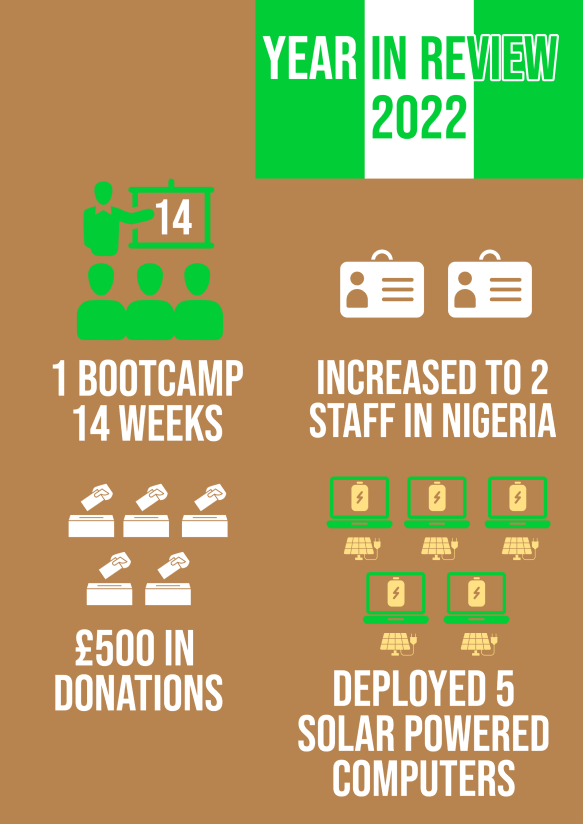 2022 is over. Another year, another infographic!
Our solar powered computers is the achievement we are most proud of this year. It solves a critical issue we have around courses being interrupted due to lack of power and it is great for the environment!
Thank you all for your support and donations. We couldn't do this without you!